Dr. Nussbaum named Chief Clinical officer For WellQor
www.WellQor.com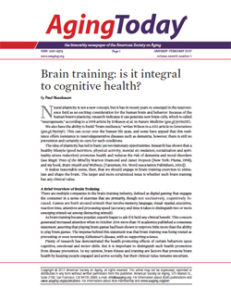 Age doesn't really matter! World-renowned leader in brain health, Dr. Paul Nussbaum shares his prescription for
longevity and quality of life with Dr. Hallowell. Surprisingly, it has nothing to do with how old you are! 
Dr. Nussbaum Published in PA Psychologist (2016)
Dr. Nussbaum Cited in New York Times (July, 2016) 
For Effective Brain Fitness, Do More
Than Play Simple Games
New book released on Amazon 6-28-16 at #1 for Psychology and Religion
Order now from Amazon!
WEXFORD AUTHOR FINDS LINK BETWEEN MIND, SPIRIT IN NEW RELIGIOUS BOOK 
WEXFORD, Pa. — This week marks the nationwide release of Dr. Paul Nussbaum's informative, new
book, "What is the Purpose of My Brain?: Spiritual Healing and Salvation."   Read More
Dr. Nussbaum Publishes New Book!