Paul David Nussbaum, Ph.D., ABPP


President and Founder: Brain Health Center, Inc.
And
Clinical Neuropsychologist
Adjunct Professor of Neurological Surgery
University of Pittsburgh School of Medicine
Doctor Nussbaum is board-certified in Clinical Psychology and Geropsychology with a specialization in Neuropsychology. He is a Fellow of the National Academy of Neuropsychology and American Academy of Clinical Psychology. Having earned Phi-Beta Kappa and his Doctorate in clinical psychology from the University of Arizona in 1991, Dr. Nussbaum completed his internship and Post-Doctoral Fellowship at Western Psychiatric Institute and Clinic, University of Pittsburgh School of Medicine. He is an Adjunct Professor in Neurological Surgery at the University of Pittsburgh School of Medicine.
He is the Founder and President of Brain Health Center, Inc. that integrates mind-body-spiritual wellness with clinical approaches for a holistic program to overall brain health. The Center serves to both educate and apply Dr. Nussbaum's Brain Health Lifestyle ® for all ages. The Center works with individuals and companies, organizations, and schools across the world and serves as a site for neuropsychological assessment of retired NFL players.
Doctor Nussbaum has 25 years experience in the care of adults and older persons suffering dementia, head injury, and many neuropsychiatric disorders. An expert in neuroanatomy and human behavior, he has published many peer reviewed articles, books, and chapters within the scientific community. He also serves on the editorial boards for several scientific and clinical journals.
Dr. Nussbaum is an international leader in Brain Health and Brain Health Lifestyle ®. His 2010 book Save your Brain (www.amazon.com) was named top five in brain fitness by AARP). His new book (2016), What is the Purpose of My Brain: Spiritual Healing and Salvation (www.tatepublishing/bookstore.com)is a thought provoking read on higher power and the brain. Doctor Nussbaum educates the general public on the basics of the human brain and how to keep the brain healthy over the entire lifespan. He has presented his views on brain health at the United Nations, National Press Club, Mensa, and CSPAN. His keynote presentations are both informative and fun and he is often interviewed by the local and national press/media.
Dr. Nussbaum serves as the "face of brain health" to many companies and organizations. as he bridges neuroscience to the general public.
For more information about Brain health, the Brain Health Center, or Dr. Nussbaum, visit his website (www.brainhealthctr.com) or call 724 719-2833.
You may also schedule Dr. Nussbaum for a keynote and book signing by calling (724) 719-2833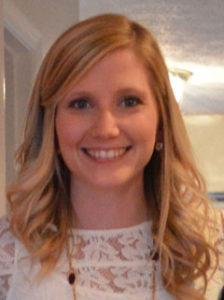 Chrissy Hajduk joined the Brain Health Center team in March of 2016.  She is passionate about educating and assisting others in reaching optimal mental, physical, and emotional health.  Her journey into the world of health began at Penn State University where she earned her bachelor's degree in Biobehavioral Health.  She has continued to learn more about health and the mind body connection at Chatham University where she earned her Master's degree. Now she's excited to be a part of the team completing neuropsychological testing at the Brain Health Center. Chrissy provides administrative assistance to Dr. Nussbaum.